Calling the geoscience leaders of Aotearoa
The Geoscience Society of New Zealand has partnered with Tourism New Zealand's Business Events team in a bid to bring more international geoscience conferences to New Zealand.
Do you want your research showcased on the global stage? To meet the world's thought leaders in your field of expertise? To introduce your colleagues to a network of international peers and potential collaborators? To put New Zealand on the map?
Take this opportunity to bring an international geoscience conference to New Zealand.
Tourism New Zealand's Business Events team offers support for international conferences of more than 200 international delegates through its Conference Assistance Programme.
This includes supporting costs for a financial feasibility study of the conference, production of a professional conference bid document, funding bid travel requirements, and marketing and promotional support if the bid is successful.
Learn more about the funding and support Tourism New Zealand's Business Events team offers to help you make a successful bid.
Visit businessevents.newzealand.com
Read more about this exciting opportunity from GSNZ President Kat Holt.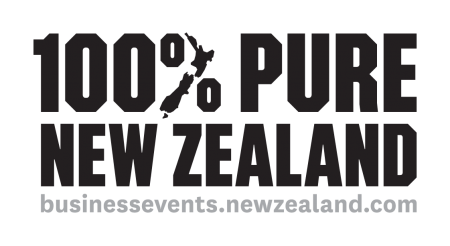 Read a Case Study here from Tony Christie, who hosted the recent SGA conference with assistance from Tourism New Zealand.