Make a donation
The Society is committed to supporting the geosciences. We are especially keen to encourage young people to pursue a career in the earth sciences and enable them to take advantage of learning opportunities.
Many of our awards and prizes have been made possible by the generosity of family members or friends to commemorate a loved one. We are extremely grateful for their thoughtfulness to assist future generations.
The Society is currently soliciting gifts for the two funds listed below. If you would prefer your gift to support a different fund or scholarship please make your gift to the Legacy Fund and advise the Treasurer of your wishes.
The Geoscience Society of New Zealand is a registered charity (CC41125)
You can claim or donate a tax credit equivalent to one-third of any donations you make of $5 or more.
Student Travel Fund
Your gift to the Student Travel Fund will assist a New Zealand based student with travel costs to attend our annual conference and present an oral paper or poster.
Legacy Fund
Your gift to the Legacy Fund will be used to support specific Geoscience Society of New Zealand initiatives. These may include targeted public outreach, geo-education or student development. Funds will be accumulated within the GSNZ accounts and as funds allow a variety of projects will be proposed for voting on at the AGM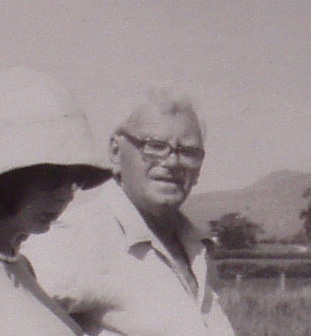 "I decided to provide funds for a geology scholarship to foster and encourage an interest in geology in the hope that others will find us much pleasure in the study of geology as I have."
Sid Hastie, in whose memory the SJ Hastie Scholarships are dedicated.
A gift in your will
Bequests are a wonderful way to extend your giving and continue to be part of the Society far into the future. Once you have made provision for your loved ones, a gift in your will can be the perfect way to support students, geo education and research for generations to come.
All gifts, whether modest or significant, are highly valued.
We strongly recommend you discuss your wishes with your loved ones and consult a legal adviser when making provision for a gift to the Society.
Suggested wording for a bequest
I give and bequeath to the Geoscience Society of New Zealand (Incorporated)
the residue of my estate
OR ____________________% of my residuary estate
OR the sum of ________________________________
as an untied gift
OR for the principal purpose of: ___________________________________
for which a receipt from the Secretary, Treasurer or Administrator of the Geoscience Society of New Zealand (Incorporated) shall be a full and sufficient discharge to my trustees.
If you are considering a gift in your will please get in touch. We would welcome the chance to speak with you about your gift plans and how you can truly make a difference to the geoscience community.
Contact President@gsnz.org.nz in complete confidence.