Out of the Ocean, into the Fire
$0.00
---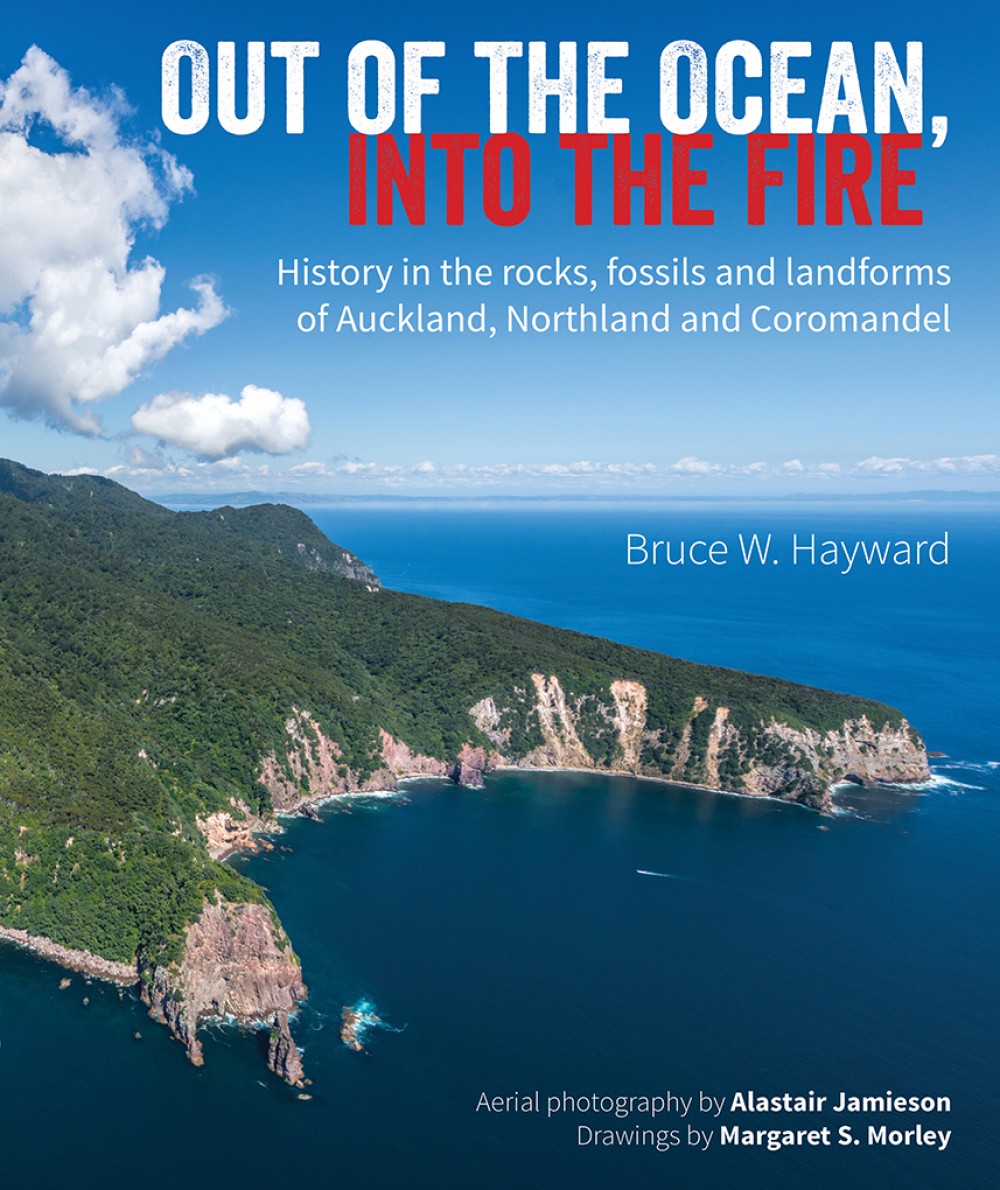 This book is available for free as an ebook (pdf) here. The hard copy is sold out and out of print.
Out of the Ocean, into the Fire tells, for the first time, the fascinating geological history of the formation of northern New Zealand and the history of its past biota.
The oldest rocks were formed on the deep floor of the ancient Pacific Ocean, between 270 and 25 million years ago. Some were plastered onto the side of the supercontinent of Gondwana about 150-100 million years ago, before they split away to become part of our own mini-continent of Zealandia.
Then 25 million years ago, 100,000 cubic kilometres of ocean floor rocks were pushed up out of the ocean and slid hundreds of kilometres southwest to cover all of ancient Northland.
Then the later history has been dominated by the most violent and diverse volcanic activity to occur in a region of this size anywhere on Earth.
Geological highlights of northern New Zealand include:
New Zealand's largest cone volcano (Waitakere)
New Zealand's largest shield volcano (Waipoua)
200 small basalt volcanoes in 7 volcanic fields
Extrusion of 70 viscous volcanic domes
Massive explosive caldera eruptions
North Island's oldest rocks and fossils
World's best fluted basalt (karst)
New Zealand's largest sand dune barriers produce New Zealand's largest harbours (Kaipara, Manukau)
New Zealand's best examples of a butte (Taratara), lava plug (Tokatoka), natural jetty (Taurikura Bay), pillow lavas (Muriwai), lava caves (Auckland), huge spherical concretions (Hokianga Harbour), mud volcano (Runaruna), travertine domes (east Northland)
New Zealand's richest goldfield (Coromandel)
Quartz sand used for glass, black sand used for steel
Northland limestone source of New Zealand's only cement
Geothermal power lights Northland
Northland clay makes world's whitest ceramics
New Zealand's largest fossil shellfish (1.5 m long)
Fossil ichthyosaurs, ammonites and coconuts
Author: Bruce W. Hayward
Year: 2017
Format: Ebook only, link below.
Series: GSNZ Miscellaneous Publication
Series volume: 146
ISBN: 978-0-473-39596-4
ISSN: 2230-4487