Mettle and Mines: The Life and times of colonial geologist Edward Hydelbach Davis
$0.00
---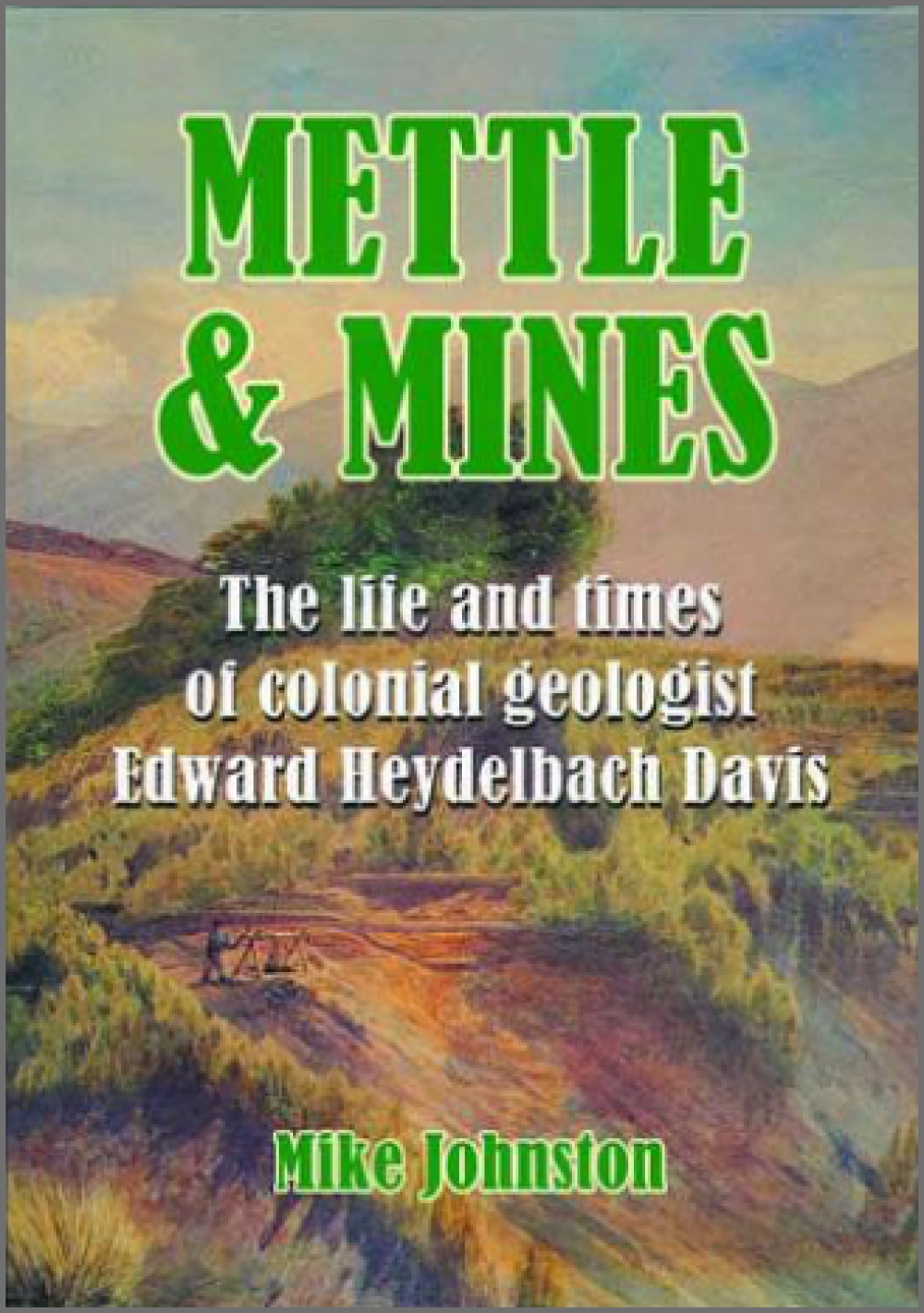 This thoroughly researched and well illustrated book of 288 pages is more that just a biography of one of New Zealand's early, but until now largely overlooked, geologists. Mettle and Mines delves into the commercial and political reasons as to why Davis undertook geological surveys of the Thames-Coromandel and Nelson goldfields, Taranaki, Dun Mountain, Golden Bay and the Grey Valley Coalfield. Davis died tragically while still a young man on the West Coast.
This book will appeal to not only those with an interest in geology, goldfields and early mining history in various parts of New Zealand but also those interested in what life was like in the colony in the early 1870s and role of Davis and other contemporary geologists who had a substantial influence on development in the new country.
To order a copy send a cheque made out to Nikau Press for $40 to Nikau Press, PO Box 602, Nelson, New Zealand. Please supply your name, address and contact details. No charge for postage or freight. Email any enquires to nikau_at_ts.co.nz
ISBN 987-09582242-8-4
About the author:
Born in Nelson and educated at Nelson College, Canterbury and Victoria universities, Mike Johnston has a long involvement with the Nelson area and its geology and history. He was formerly District Geologist for the Geological Survey and its successors in Nelson but now works on contract, mostly to GNS Science and local councils. He is the author of 13 geological maps and over 50 scientific papers. In addition to Mettle and Mines, Mike has written four regional histories: Gold in a Tin Dish (Vol 1 Wakamarina Gold field, Vol 2 Eastern Marlborough Gold fields); High Hopes a History of the Nelson Mineral Belt; and Nelson's First Railway and the City Bus. He is a former president of the Geological Society of New Zealand and also of the Nelson Historical Society. He is currently researching a history of the West Nelson Gold Fields and, with co-authors, an account of the time Ferdinand Hochstetter, the "Father of New Zealand Geology", spent in this country in 1858-1859.