Framed A3 print "Microline Forest"
$400.00
Each A3 framed print is numbered and signed by the photographer, and comes labelled with a detailed description of the image, and supplied with a mounting kit. For more details and ordering instructions read below.
---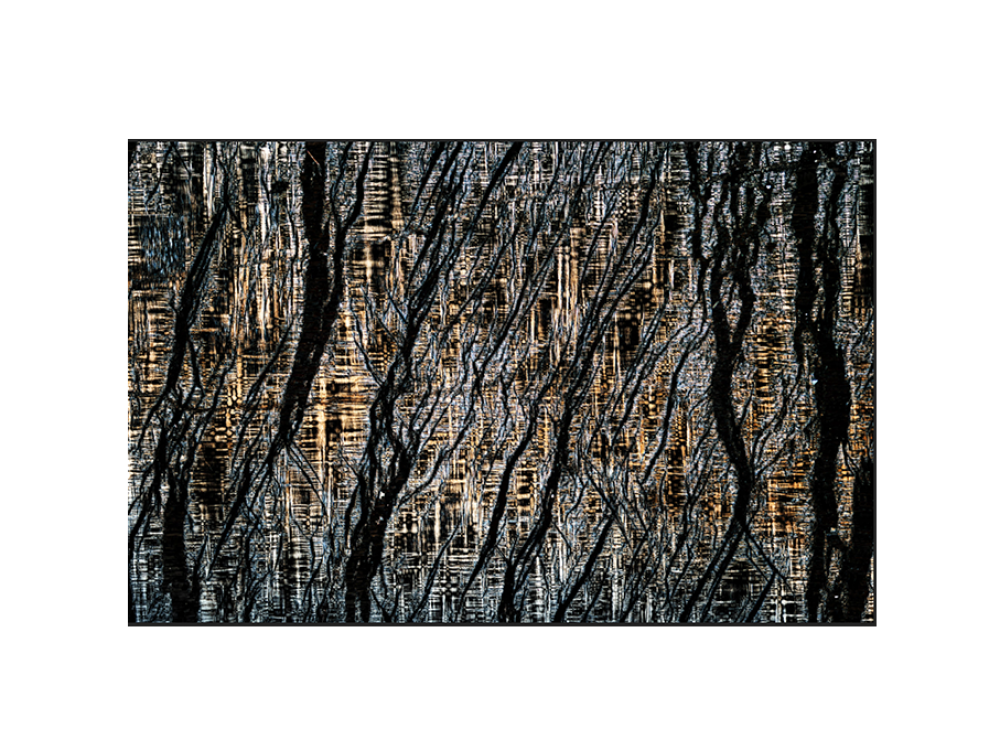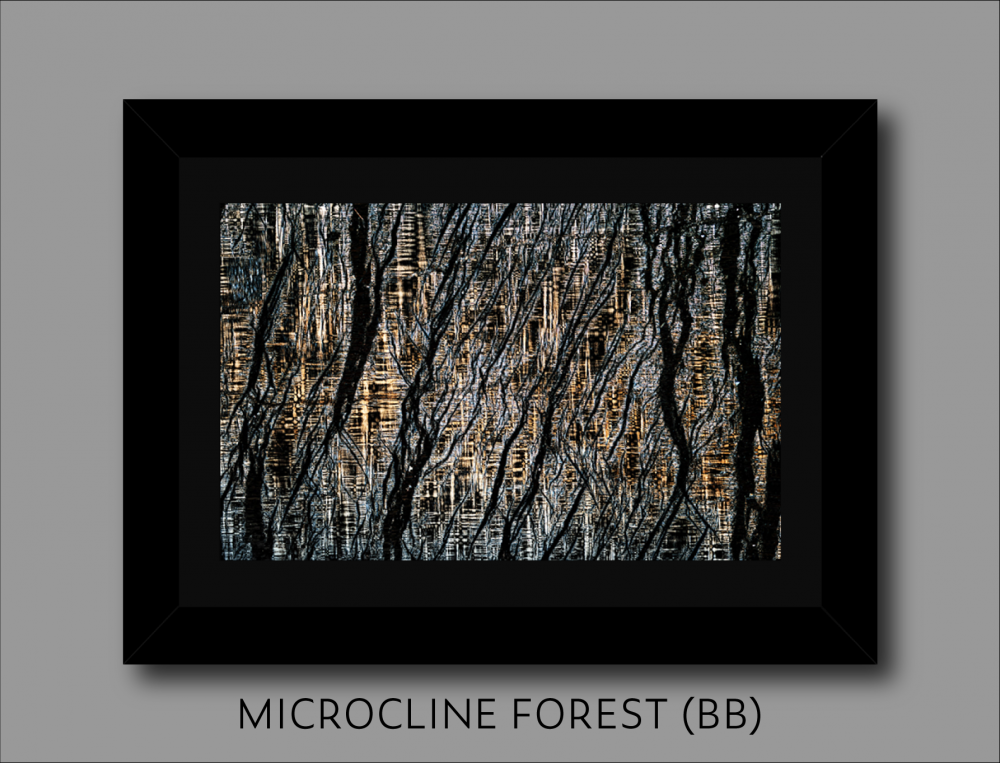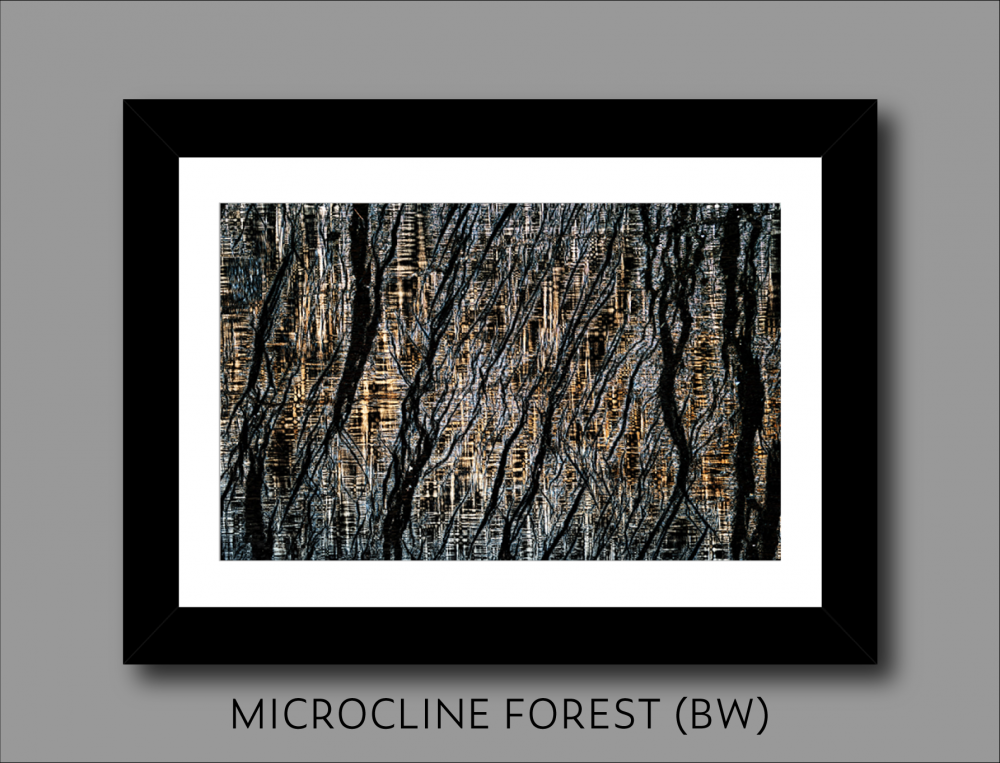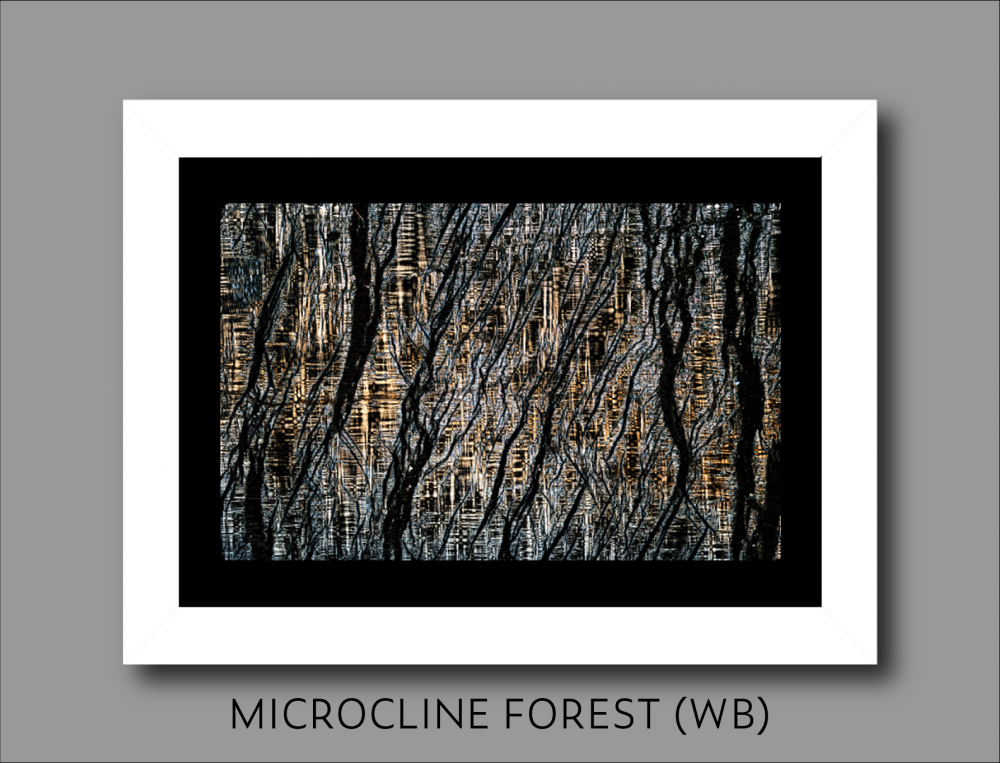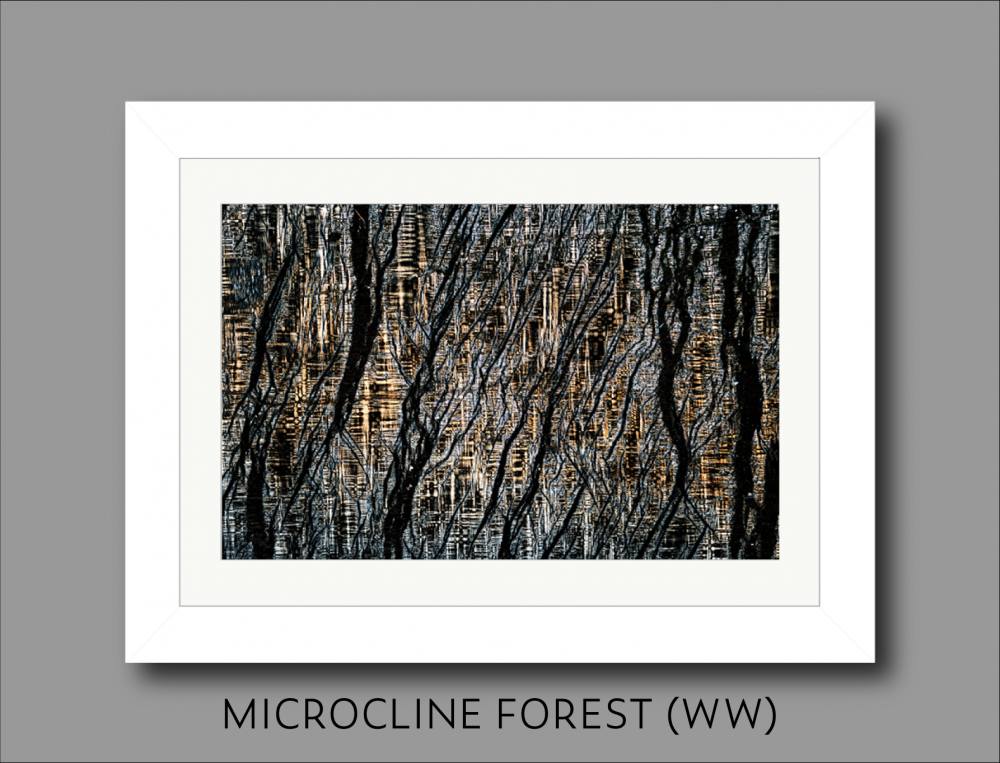 About artwork
Generated from thousands of single thin-section images, these photographs have been painstakingly captured, processed, and stitched by Kamen to create stunning works of art that showcase the beauty of rock when viewed under a microscope.
MICROCLINE FOREST—A forest of microcline created by its distinct cross-hatch twinning, and dark bands of perthitic exsolution lamellae.
These beautiful framed prints are available to order via our webstore. Select your choice of white or black mat/frame combinations as indicated by the images above.
As these images may be hung in portrait or landscape orientation, according to preference, an appropriate mounting kit is supplied.
Dimensions: A3 print mounted within a 468mm x 592mm frame.
You can learn more about the artist, on Kamen's website: Thor Photography
Ordering instructions
Due to the large dimensions of the prints, postage will be calculated on a per order basis, separate to other items in our webshop. All orders will be shipped using a tracked courier service.
To place an order:
1) add your preferred framed print(s) to the shopping cart (selecting as many as you wish, of one or more designs).
2) decide on your type of frame(s), shown in the photographs and noting the frame ordering codes below.
3) Go to the shopping cart (accessed from the cart symbol or the '...More' dropdown menu at the top of page) and 'proceed to check-out' to add your delivery and billing address so they appear on your invoice - you can skip this step if you don't care to have these printed on your invoice.
4) email the publications team at publications@gsnz.org.nz with your delivery address and frame code(s), and they will update your cart with the appropriate shipping fee and notify you when done.
5) complete your order (i.e. check-out and pay).
For Christchurch Residents:
If you are based in Christchurch and would prefer to collect your print (to save postage), you can complete your order (i.e. check-out and pay*) without selecting a shipping option, and then email the publications team (publications@gsnz.org.nz), who can help you to arrange pick-up. *To check-out, go to the shopping cart, accessed from the 'cart symbol or the '...More' dropdown menu at the top of page).
Frame ordering codes:
Colour coded (from outside towards centre) as follows:
Black frame/Black mat = BB
Black frame/White mat = BW
White frame/White mat = WW
White frame/Black mat = WB