The Real McKay
$0.00
Year: 2008
Format: Paperback
For purchase information see details at bottom of this web page....
ISBN 978 1 877372 22 3
Pages: 256
---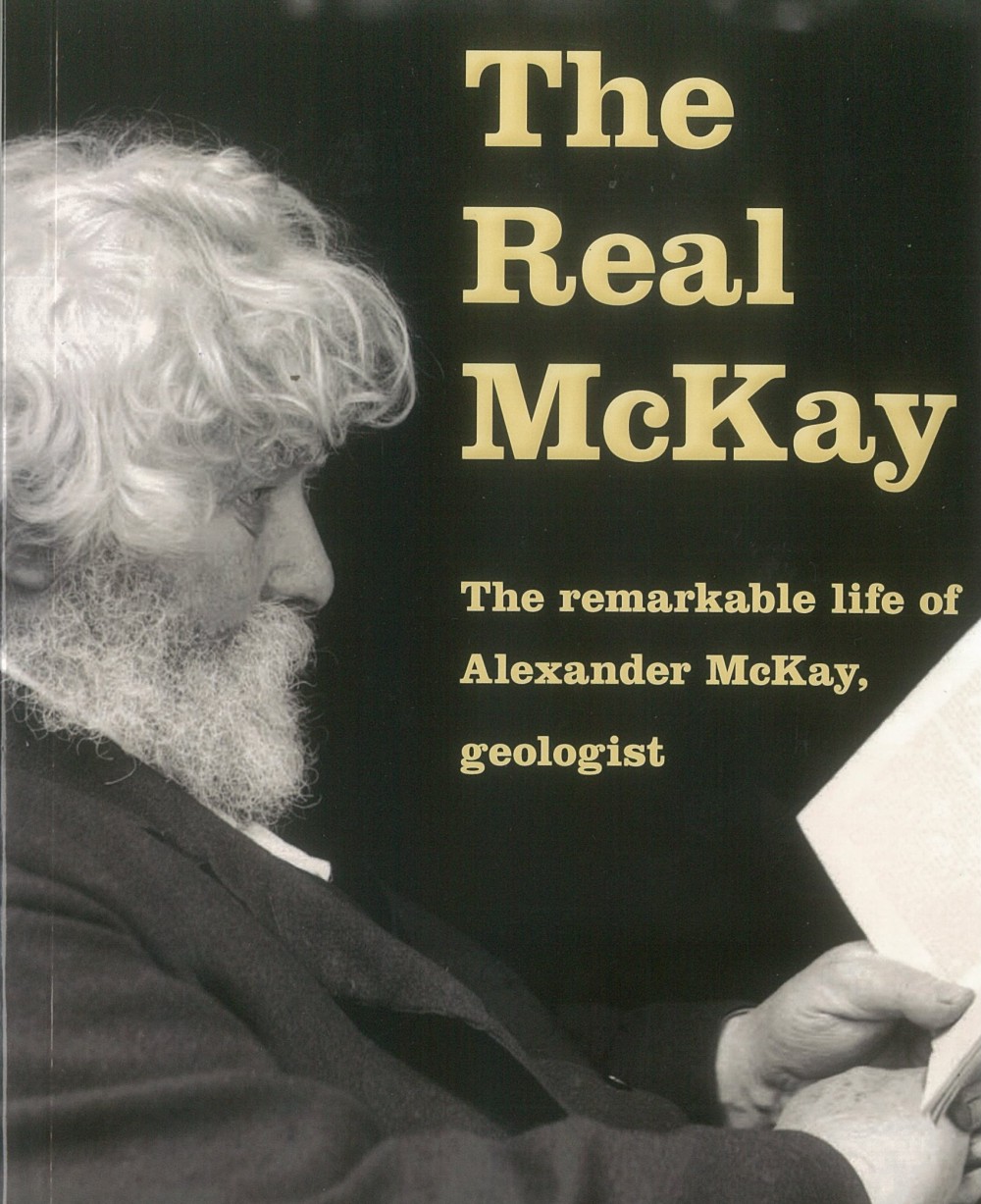 Alexander McKay, a self-educated explorer who rose to the position of Government Geologist, is the folk hero of New Zealand geology. He was a key figure in laying the foundations for the high reputation New Zealand geological science enjoys internationally. He was also a pioneer of the telephoto lens and photomicroscopy.
This is the first biography of the Scots immigrant (1863) who made over 100,000 fossil collections during his career. McKay explored and reported on many regions of the country and was the first geologist anywhere to document horizontal movement during an earthquake. His ideas about mountain-building laid the foundations for advanced thinking by the next generation and the birth of the discipline of neo-tectonics.
To purchase this book go to:
https://www.otago.ac.nz/press/books/otago071838.html
Otago University Press
PO Box 56 Dunedin
Phone (03) 479 8807
Email: booksales_at_otago.ac.nz
About the author:
As Regional Geologist with the New Zealand Geological Survey, Graham Bishop spent much of his career in the footsteps of Alexander McKay, who always seemed to have been there first. He has a strong interest in environmental issues, and has been a member of the Mt Aspiring National Park Board and the Kawarau River Conservation Trust. In addition to numerous scientific papers and works of non-fiction, he has written fiction and poetry.