SH Wilson Prize
Awarded every four years, the next award will be made in 2025.
Past SH Wilson
Prize w

inners
Year
Recipient
2021
Kevin Brown (Canterbury) for his outstanding contribution to the

NZ Geochemical Group, and later the NZ Geochemical & Mineralogical Society prior to its merging into the New Zealand Geoscience Society.

2017
Dave Craw (Otago) for his outstanding contribution to fluid flow associated with gold mineralisation in mountain belts and mine-related environmental issues.
2013
Terry Seward for his outstanding contribution to the field of high temperature geochemistry over the last 40 years.
Stuart Wilson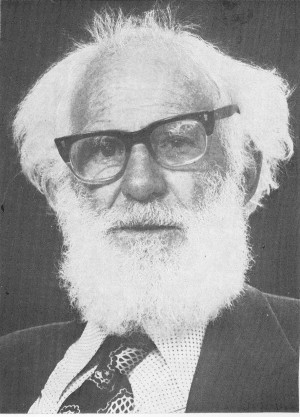 After service in WW1 Stuart Wilson attended Otago University where he graduated in 1920. He did an MSc degree in electrochemistry at Manchester, followed by a period at the Danzig (now Gdansk) Technische Hochschule. Later in life he was awarded a DSc degree from Manchester for his wide range of significant research and publications.
Stuart joined the Dominion Laboratory (later Chemistry Division DSIR) in 1925 working on a diversity of analytical work including coal, rocks and soils. Upon his retirement in 1959 he took a position at the Institute of Nuclear Sciences for five years.
Stuart played a major part in the New Zealand Geochemical Group from its establishment in 1965. He was the first Secretary and for over 10 years was the indefatigable editor of the Newsletter. He was a person of wide reading and diverse interests and the Newsletter often included some quirky and amusing items. He was prepared to debate any topic with colleagues in a robust manner: scientific, literary, philosophical or political. He was a great example of a generalist scientist of that period, able to make a significant input to many areas of science.